Comma Butterfly Pictures

Comma Butterfly Pictures
Comma Butterfly Pictures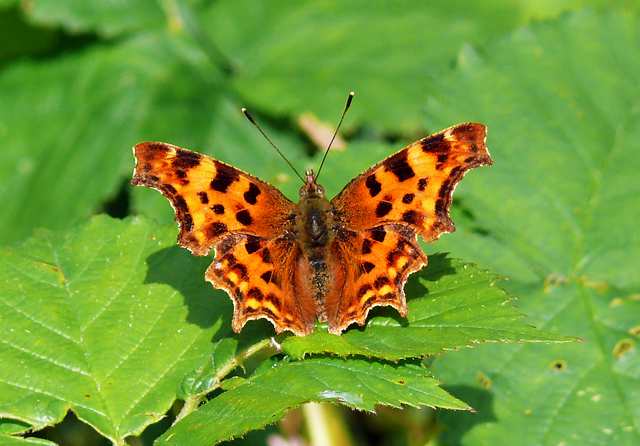 Comma Butterfly Pictures
Comma Butterfly Pictures
Comma Butterfly Pictures
Comma butterfly is beautiful type of butterfly that is so familiar and popular, altough this, Comma butterfly has self interesting shape, the greatest one I like from this Comma butterfly is it's wings, the wings have a distinctive ragged edge, apparently a cryptic form as the butterfly resembles a fallen leaf. it is just like the great modern smart plane in this era. When Iwas child I have ever often seen this Comma butterfly and sometimes tried to caught them with my friends, till now this Comma butterfly sometimes appear in homes and my home.
The Comma butterfly or Polygonia c-album is a species of butterfly, that is common in the United Kingdom and with a distribution across Europe and temperate Asia to Japan and south to Morocco. The similar species of this Comma butterfly are found in the United States and Canada. Comma butterfly has a white marking on its underwings resembling a comma.
In the 19th century the British population of comma butterflies crashed, and by 1920 there were only two sightings. The cause for this decline is unknown, and from about 1930 the population recovered and it is now one of the more familiar butterflies in Southern England, and is now resident in Scotland and in North Wales.